On Tour:
A towering figure in reggae music, Jamaican-British musician and poet Linton Kwesi Johnson is the inventor of 'dub poetry' consisting of spoken word over reggae rhythms. His performance poetry involves the recitation of his own verse in Jamaican Patois dealing mainly with the experiences of being an African-Caribbean in Britain.



Available / On Tour:
Generally available for festivals and special events in 2018 & 2019
---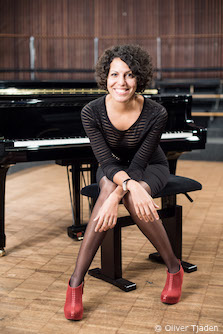 Winner of the Montreux Jazzfestival Solo Piano Competition in 2012, Cuban pianist Marialy Pacheco combines Caribbean temperament and excellent technique to produce a truly breath-taking music full of virtuosity, authenticity and joy in performing.

Available / On Tour:
March - October 2018 (Europe)
---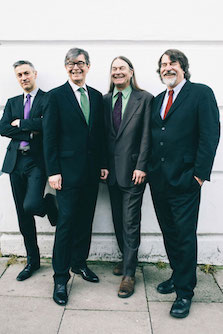 Brubecks Play Brubeck features Darius, Chris and Dan Brubeck and the UK sax star, Dave O'Higgins. Critics and audiences alike respond to the personal involvement, musical interplay and joy on stage as the group performs music created by one of American music's all-time greats.

Available / On Tour:
September, October 2018
---
Artist Infos:

Promoters' Section
Our Promoters' Section offers a huge variety of artist information files for your convenience. For copyright reasons its content has to be password protected. Please ask for user name and password when getting in touch with us. This will grant you access to:

- high-quality photos,
- videos,
- press reviews,
- riders,
- stage plots,

and all other information you are in need of.


To access the Promoters' Section please follow this link and enter user name and password as provided:


https://www.novaconcerts.com/artistinfos

If you have any questions, please contact us at:
support@novaconcerts.com


Please note: this media library is constantly growing and we try to keep it up to date. Nevertheless some of the information you are looking for might still be missing. In case you cannot find a certain item do not hesitate to contact us and we will see whether we can upload the file for you.