On Tour:
Combining passion, intelligence and outstanding technique in music, Al Di Meola is one of the most prominent virtuosos and most influential guitarists in the contemporary instrumental jazz field. Each concert is a true highlight! In conjunction with The Kurland Agency

Available / On Tour:
Open Dates: May 04, 05, 06, 07, 08 + May 15, 16, 17 (2023)
---
A pianist of tremendous technique and agility, Camilo's mixture of his native Caribbean rhythms with traditional jazz harmony enthrals audiences all over the world. In cooperation with Sandra Camilo, Artist Management, Redondo Music (USA).

Available / On Tour:
July, August, October, November 2023 & April, May 2024
---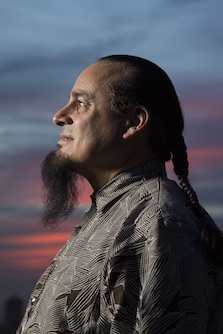 One of the world's preeminent jazz innovators, trombonist and seashellist Steve Turre will tour Europe in 2016! In cooperation with: The Management Ark, Princeton, NJ, USA

Available / On Tour:
June, July, October, November 2023
---
Touring Information:
Newsletter Service
Subscribing to our free regular newsletter is the easiest way to stay in touch with us! We will keep you informed about upcoming tours and availabilities of our artists.


Please note: This service is chiefly meant for people promoting and organizing concerts and festivals! You can remove your address from the mailing list any time you like.


---