On Tour: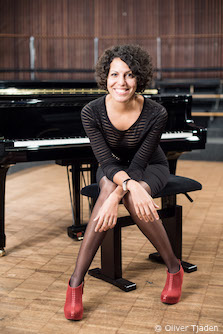 Winner of the Montreux Jazzfestival Solo Piano Competition in 2012, Cuban pianist Marialy Pacheco combines Caribbean temperament and excellent technique to produce a truly breath-taking music full of virtuosity, authenticity and joy in performing.

Available / On Tour:
March - October 2018 (Europe)
---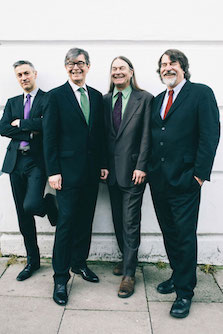 Brubecks Play Brubeck features Darius, Chris and Dan Brubeck and the UK sax star, Dave O'Higgins. Critics and audiences alike respond to the personal involvement, musical interplay and joy on stage as the group performs music created by one of American music's all-time greats.

Available / On Tour:
September, October 2018
---
Arto Lindsay (b. 1953) has stood at the intersection of music and art for more than four decades. His brand new album Cuidado Madame will be released in April 2017. In co-operation with PONDEROSA MUSIC & ART / ITALY.

Available / On Tour:
July 2017
---
Touring Information:
Newsletter Service
Subscribing to our free regular newsletter is the easiest way to stay in touch with us! We will keep you informed about upcoming tours and availabilities of our artists.


Please note: This service is chiefly meant for people promoting and organizing concerts and festivals! You can remove your address from the mailing list any time you like.


---