Specials:
Socially conscious singer/songwriter Ola Onabulé has built an enviable career as an international touring performer epitomizing a move towards hearty, sustaining music, made by artisans with a commitment to quality, integrity and real flavor.

Available / On Tour:
Generally available in 2020 & 2021
---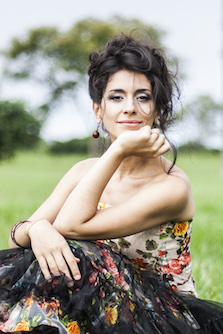 Bianca Gismonti's superb jazz-oriented piano trio music reveals a vigorous interaction and sensitivity. Her beautiful compositions come along with a rich brazilian rhythmic gesture, lyric harmonies and inspiring melodies.

Available / On Tour:
March & July 2020
---
Artist profiles:
Featured Artists
Get to know our musicians! Just click on the name of the artist you are interested in.